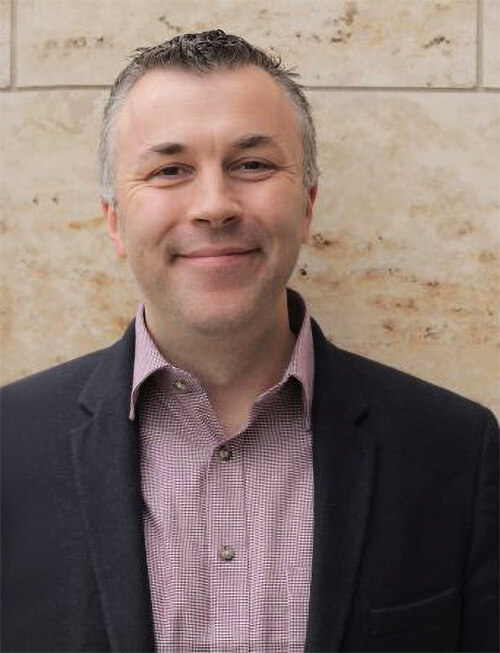 NYCOS has appointed Ed Milner as its new Chief Executive. He will take up the role on Monday 13 May.
Ed has worked in singing education throughout his career as a singing leader, choral director and senior leader. Most recently Interim CEO of The Voices Foundation, Ed was previously Head of Music Education at Sage Gateshead, Director of Workforce Development for Sing Up and Vocal Coordinator at Northumberland Music Service. With a strong belief that all children and young people can and should sing to the highest quality, Ed is delighted to join NYCOS.
Artistic Director, Christopher Bell says "I am delighted that Ed Milner is the new NYCOS Chief Executive. His previous work at Sage Gateshead and most recently at the Voices Foundation puts him in a strong position to lead NYCOS through our 25th Anniversary in 2021 and beyond. We were impressed with his deep belief in the benefits of singing for all young people, and his determination to help us build on our successes to date. We have an exciting future ahead."
Chair of the NYCOS Board of Trustees, Joanna Baker says "On behalf of the board of trustees of NYCOS I would like to welcome Ed Milner as our new Chief Executive.  He emerged from an excellent field of candidates and we know he will make a fantastic contribution to the continued success of NYCOS across all of its performance and education activities over the next years. I would also like to express the board's enormous gratitude to Morag Campbell, who performed this role with distinction for the past seven years."
Ed says "I'm absolutely delighted to be joining NYCOS at this exciting time in the organisation's development. I have long been aware of NYCOS' reputation for excellence and its commitment to children and young people's singing, and I'm looking forward to being part of its future."
Fraser Anderson is currently acting as Interim Chief Executive until Ed's appointment in May.